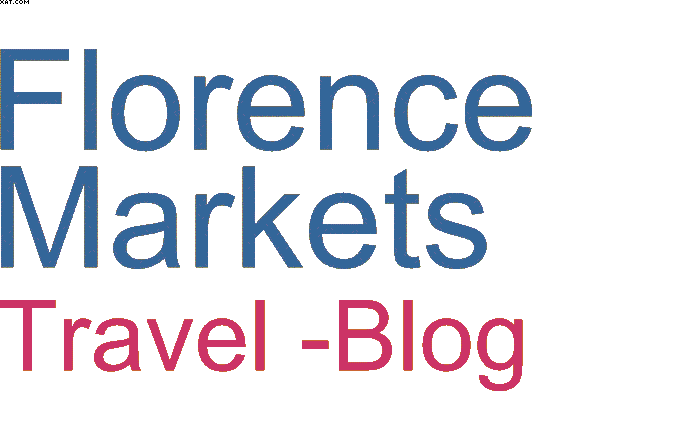 Florence Markets
Flea Market (Mercato delle Pulci)
Situated in the piazza dei Ciompi and near the Sant'Ambrogio district this market is a discovery of times gone past!
Wonder through, old book, bric a brac and furniture stalls, where you can find almost every kind of item from old clothes to telephone cards. There are also regular antique dealers here, caution should always be taken when trading!
This is a small daily market (09.00 to 19.30) Closed Sunday and Monday during winter. On each last Sunday of the month (4th or 5th) this market evolves into a much larger market which takes over many of the side streets of the piazza dei Ciompi.
This market is another good example of being able to explore two markets in one. As just around the corner is the Sant'Ambrogio market another fabulous food market with apparel stalls.
Go up the via Pietrapiana in a southerly direction to the large junction of the Sant'Ambrogio turn right into th via dei Macci and then left into the piazza Ghiberti where the market is situated.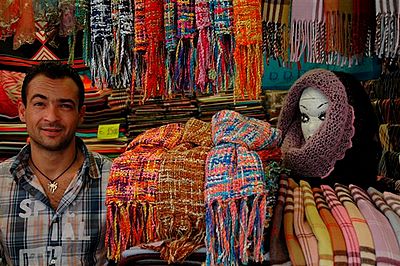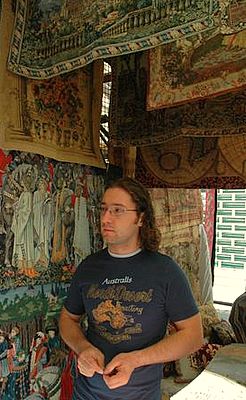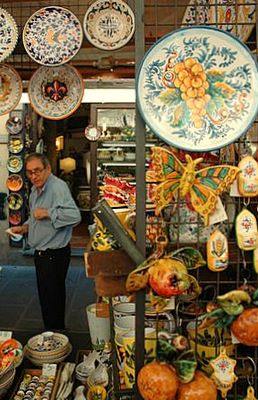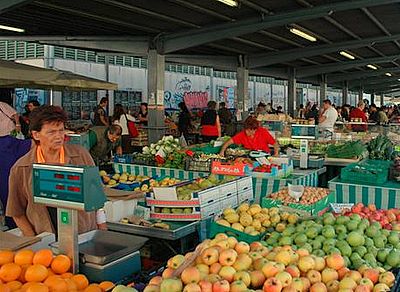 Sant'Ambrogio market (Mercato di Sant'Ambrogio).
Situated in the large 1860's building on the piazza Ghiberti and is surrounded by additional stalls outside. Here you will find the full array of fresh foodstuffs to create a real Italian table, from pasta to meat and fish.., and of course lots of fresh vegetables.
Many Florentine's come to this market weekly and you will also find clothes and general household goods.
There is some discussion as to whether this market or the Central Market (Mercato Centrale) provides the freshest and cheapest products, however from a visitors point of view that doesn't really matter.
In the covered market you will find one of the best little Trattoria restaurants that I've ever eaten in called "Rocco". Real Italian cuisine at remarkably cheap local prices! Here you can grab a real part of Florentine life but expect to be served quick and don't hang around they will want the table!
The market is open daily from 07.00 to 14.00 accept Sunday.
Straw market (Mercato del Porcellino)
Also known as the Mercato Nuovo it was founded in the 16th century originally to sell gold and silk! It has however evolved today more into a tourist market but with lots of interesting items including cheap lace, straw work, leather, wood items.
Due to it's position which is near to the Ponte Vecchio you will find it quite busy. It is just west of the piazza della Signoria in the via Porta Rossa and is open daily 08.00 to 19.00 (except Sunday and Mondays in the winter)
Tip: Some people believe "that it will bring good luck if you rub the piglet's noise". (statue)
Near to here you will also find another interesting market the Loggia del Grano
This covers the five principle daily markets, however there are many other specified weekly and monthly markets. There are also two other daily markets which are worth a visit dependant on where you are staying.
The Cure market (Le Cure).
This fresh fruit and vegetable market serves the northern districts of Florence and is open daily 07.00 to 14.00 except Sunday and public holidays.
The market is situated in the piazza delle Cure.
Santo Spirito Market (Mercato di Santo Spirito)
This is also a fresh fruit and vegetable market that serves the southern districts of Florence and is open daily 07.00 to 14.00 (except Sunday and public holidays). It is situated in the piazza Spirito next to the Santo Spirito church and nestles under the the trees in the piazza. It is also near the piazza Pitti with it's fabulous park behind.., a nice place for a picnic.
Please note that this market also becomes an antique market once a month and also an organic vegetable market as well. See the monthly details.